Food & Dry Ingredient Handling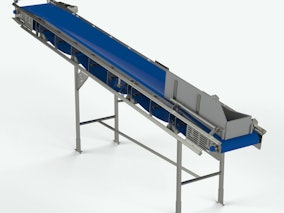 Stainless Specialists is a supplier of sanitary conveyors for processing applications. From spiral to alpine to product sorting and orienting, SSi has experience in handling all types of difficult products. Custom, sanitary conveyor equipment for food and packaging areas in various types of facilities abides by FDA/USDA and individual plant standards. Stainless Specialists works closely with the customer to develop a conveyor from as basic as the conceptual stage to designing full line layouts in-house.
See the Food & Dry Ingredient Handling page on this company's website.
Types of Food & Dry Ingredient Handling
Processing Conveyors/Conveyance
Features:
Aseptic

Hygienic (low-moisture)

Washdown (wet)

Wet process