Packaging Inspection Equipment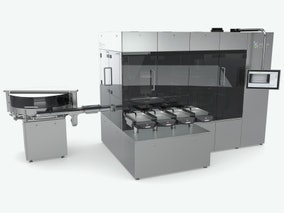 Stevanato Group Engineering offers automatic, high-speed inspection equipment for applications including high-value drugs, viscous drugs, foaming liquids or lyophilized products filled in a variety of glass containers including ampoules, vials, cartridges and syringes at speeds up to 36,000 units/hour. Available inspections include particle, cosmetic, fill level, tip/cap and alu seal control, plunger for cartridges and syringes, integrated leak detection, and closure integrity inspection.
See the Packaging Inspection Equipment page on this company's website.
Types of Packaging Inspection Equipment
Vision Inspection Systems