Food & Beverage Processing Equipment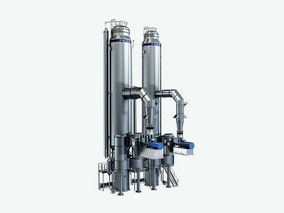 Tetra Pak supplies a wide range of equipment for liquid processing applications for dairy and beyond, including homogenization systems, heat exchangers, evaporators and many other liquid processing machines. Featured liquid processing equipment includes the Tetra Pak® Evaporator Falling Film MVR, a fully automatic and continuous evaporation system. The evaporator​ is suitable for the production of the complete range of dairy products. Systems are customized per customer specifications and therefore available for a wide range of product compositions and capacities.
See the Food & Beverage Processing Equipment page on this company's website.
Types of Food & Beverage Processing Equipment
Evaporators & Distillation Equipment
Filtration Equipment
Heat Exchangers
Homogenizers
Features:
Aseptic

Dairy 3A

Hygienic (low-moisture)