Packaging Inspection Equipment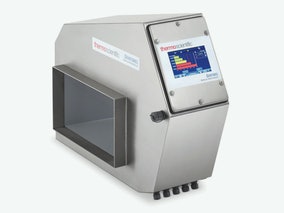 Assuring food safety and quality are essential to consumer safety and brand reputation. Thermo Fisher Scientific supplies product detection technologies including X-ray inspection systems and metal detectors for the food industry to support its customers food safety and quality goals and meet regulatory requirements and retailer codes of practice. Drive out variability and drive up ROI with precision Versa checkweighers. Value-packed combination systems feature integrated metal detectors on Thermo Fisher Scientific checkweighers.
See the Packaging Inspection Equipment page on this company's website.
Types of Packaging Inspection Equipment
Checkweighers
Fill Level Inspection
Metal Detectors
Package Integrity Testing
X-Ray Systems
Features:
Automatic

Entry-level/budget models available

Offline

Online

Semi-automatic
Package Types:
Ampoule or Vial

Bag

Bag-in-box for Liquids

Blister for Tablets

Blister Pack (Retail)

Bottle or Jar

Brick Pack (Laminate)

Can or Canister

Carton (Folding)

Carton (Gabletop)

Cartridge

Chub Pack

Clamshell

Cup, Bowl or Tub

Drum

Flow Wrap

Keg or Cask

Large Bag

Lined Case

Overwrap

Portion Pack Cup

Pouch

Sachet

Sleeve

Stand-up Pouch

Stick Pack

Thermoformed Semi-rigid Pack

Thermoformed Vacuum Pack

Tray

Tube (Flexible)

Vacuum Shrink Pack

Vacuum Skin Pack