Package Forming Equipment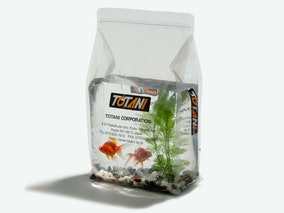 Totani's converting machinery product line includes high-speed pouch machines for the production of the three-side seal, shaped, stand-up, spouted, reclosable (both slider and press-to-close), side- gusseted fin seal, side-gusseted quad-seal and true flat bottom, side-gusseted pouches. Machinery also produces a unique, five-panel pouch known as The Box Pouch®, Totani's original design.
See the Package Forming Equipment page on this company's website.
Types of Package Forming Equipment
Bag/Pouch Making Machines
Package Types:
Pouch

Stand-up Pouch