Packaging Inspection Equipment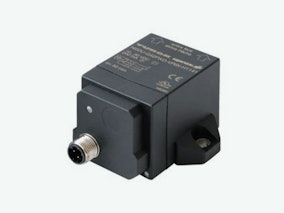 Turck manufactures sensors and related equipment used in fill level detection, cap detection and related applications. Featured products include the rectangular uprox+ sensors, designed to reliably detect bottle caps. Between high-speed overrun, different types of metals, high demands on tightness, and mechanical robustness, the reliable detection of bottle caps can be a very challenging task for inductive sensors. Turck's Uprox+ sensors with the one-piece rectangular housing (design QT42) in protection class IP69K have been developed specifically for these demanding applications.
See the Packaging Inspection Equipment page on this company's website.
Types of Packaging Inspection Equipment
Cap, Lid & Flap Detection
Fill Level Inspection
Vision Inspection Systems
Package Types:
Bottle or Jar