Food & Beverage Processing Equipment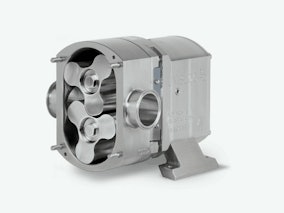 Unibloc designs positive displacement pumps, strainers and valves, as well as related equipment (sight glasses, bubble traps and oil coolers) for food and beverage, bakery, dairy, and meat and poultry processing applications. Sanitary pump solutions include stainless steel positive displacement pumps, drum pumps for transferring ingredients from drums and intermediate bulk containers (IBCs), batch control systems for ingredients, double diaphragm pumps for liquid transfer, in addition to strainers, valves, and related pump accessories.
See the Food & Beverage Processing Equipment page on this company's website.
Types of Food & Beverage Processing Equipment
Liquid Processing Components
Pumps, Valves, Fittings & Piping