Pre-made Bag Loading & Sealing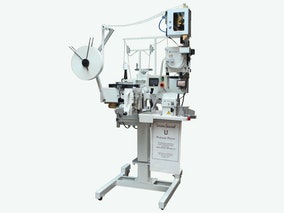 Specializing in sewing equipment for open mouth bags, Union Special offers a variety of complete sewing setups, including manual and automatic systems. The US400 pedestal automatic sewing system features an infeed for feeding the bag into the sewing head and photo eyes that automatically start/stop the sewing head. Union Special also supplies other tape sew, plain sew, plain and tape sew, fold-over plain sew and easy-open tape sew systems.
See the Pre-made Bag Loading & Sealing page on this company's website.
Types of Pre-made Bag Loading & Sealing
Bag Closing Equipment
Bag Sewing Equipment
Package Types:
Bag