Paperboard & Corrugated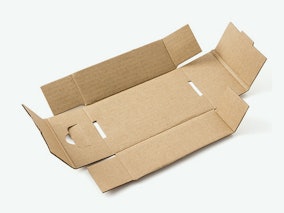 Veritiv is a supplier of corrugated in numerous formats: corrugated boxes; pads, sheets and partitions, retentions and suspension packaging. Vertiv also offers specialty corrugated products (i.e., honeycomb, fanfold, single face or solid fiber formats) as well as die cut designs can be customized for unique applications.
See the Paperboard & Corrugated page on this company's website.
Types of Paperboard & Corrugated
Corrugated Supplies
Folding Cartons
Features:
Bio-based

Box

Carton

Divider

Pad

Sleeve