Food & Dry Ingredient Handling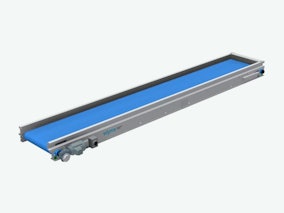 Volm's conveyors and elevators are designed to efficiently transport produce from one location to another. Produce is fed onto the conveyor or elevator and is transported in the direction of belt motion. The belt runs on either a low-maintenance slat bed or stainless-steel rollers for a smooth and even motion. Return drums help with belt tension and also make sure there is no belt slippage. Conveyors can have produce sweeps included to divide produce flow, if needed. Elevators have cleats along the belt so they can transport produce to different heights. Common uses include: apples, carrots, citrus fruits, frozen produce, onions, potatoes and more.
See the Food & Dry Ingredient Handling page on this company's website.
Types of Food & Dry Ingredient Handling
Processing Conveyors/Conveyance
Features:
Automatic

Dry process

Washdown (wet)

Wet process