Closures, Lids & Dispensing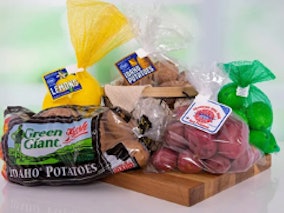 Volm offers a variety of different CloseIt clips, flags, and Bio-Clip Closures used to securely close bags containing produce. They come in a variety of colors, sizes, and thickness levels and can be used with different bag types and sizes. Closure labels are also available and can be used as packaging labels or for promotional purposes. Closures are available with eye-catching custom print and branding and in a wide variety of sizes and colors. Closures are available for poly bags, mesh bags and some paper bags. In addition to protecting freshness, closures are easy to open, close and read and are recyclable.
See the Closures, Lids & Dispensing page on this company's website.
Types of Closures, Lids & Dispensing
Clip Closures, Ties & Staples
Package Types:
Bag