Controls, Software & Components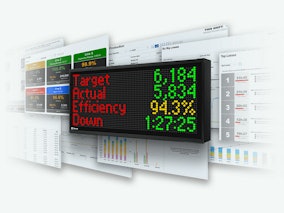 XL is a standalone device designed to connect to sensors and scanners in a network for real-time production monitoring of virtually any industrial process. XL includes I/O to communicate with processes, a scoreboard for operators, and built-in reporting for managers. Designed to seamlessly scale from machine to enterprise, XL offers additional benefits including: no software to install, no servers to maintain and no recurring fees.
See the Controls, Software & Components page on this company's website.
Types of Controls, Software & Components
Controllers & I/O
Process Management
Production/Operations Software