Paperboard & Corrugated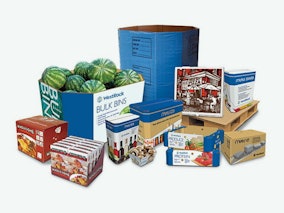 WestRock's corrugated packaging products offer a broad range of converting capabilities. These high-quality corrugated materials are designed to protect, promote, deliver and display products. WestRock's corrugated packaging offers a range of solutions including unique shapes, special reinforced structures, shelf-ready solutions, and simple one-color box or a dynamic display. An experienced team at WestRock creates and delivers custom packaging boxes and innovative designs and dynamic shelf appeal for unique consumer experiences that grow sales. Minimize risk with time-tested designs, sales support, unparalleled machine performance and a coast-to-coast footprint. Corrugated designs also help improve sustainability with increased use of renewable and recyclable resources.
See the Paperboard & Corrugated page on this company's website.
Types of Paperboard & Corrugated
Corrugated Supplies
Folding Cartons