Food & Beverage Processing Equipment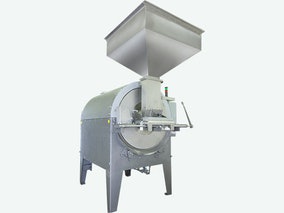 AC Horn Manufacturing offers a wide range of food processing equipment including roasters and dryers, blanchers, granulators, coaters and seasoning equipment, with a focus on snack foods, nut and seed processing. Batch roasters, designed for nut processing companies seeking a low-cost, high-quality solution, ensure uniform roasting for maximum flavor development. AC Horn's granulator is designed to granulate any and all nut varieties, forming defined, sharp-edged granules with minimum production of fine product instead of crushing the product. The M320 cooker/coater for caramel corn, peanut brittle and kettle corn features a uniquely engineered single-process design whereby operators preprogram temperature set points. Once the proper temperature is achieved, an alarm activates signaling the time to add the necessary ingredients. Company also designs entire lines for nut butter processing.
See the Food & Beverage Processing Equipment page on this company's website.
Types of Food & Beverage Processing Equipment
Coating, Enrobing, Seasoning & Decorating Machines
Ovens, Dryers & Fryers
Slicing, Dicing, Cutting & Shredding Equipment
Features:
Automatic

Dry process

Semi-automatic

Wet