Packaging Inspection Equipment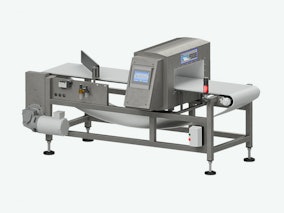 Advanced Detection Systems' ProScan Conveyor System for washdown applications in food processing and packaging industries features blasted stainless steel construction and is ideal for use in wet packaging areas, handling metal detection in both process and packaging lines. Features a reject device that will prevent contamination while protecting customers and brand reputation, using sweep arm reject, divert arm reject or air blast reject options.
See the Packaging Inspection Equipment page on this company's website.
Types of Packaging Inspection Equipment