Feeding & Inserting Equipment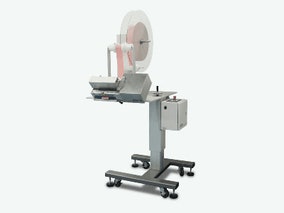 The AZCO ACU-SERT™ Inserter CI-250 will automatically feed, cut and dispense sheets for a variety of applications. With an optional eye registration system, the unit will cut registered sheets, without the need of a printed eye mark. The use of material in roll form is estimated to save approximately 20% of the cost of the material, compared to using pre-cut sheets. With a roll, labor is reduced and operator error is eliminated. One roll can hold over 30,000 insertions and there is no need to continuously load a magazine, as done with pre-cut sheets. AZCO also supplies vacuum transfer systems to reduce the risk of damage to product, ideally suited for handling materials where only one surface can be contacted.
See the Feeding & Inserting Equipment page on this company's website.
Types of Feeding & Inserting Equipment