Process Inspection Equipment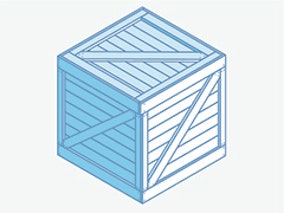 For inline metal detection during processing, Bizerba USA offers the VARICON+ Metal Detector, designed for quick and reliable detection of all ferrous and non-ferrous metals in packaged and unpackaged piece goods. The compact metal detection system offers safe performance and highest detection sensitivity. With its robust stainless steel conveyor belt construction the VARICON+ inspects piece goods of up to 50 kg. A very short metal-free zone (MZ) ensures interference-resistant, reliable inline metal detection. To suit the area of installation the system is available with a modular belt (wet area) or a flat belt (dry area). The conveyor belts are available with variable belt widths. The motor controller is fitted either with a conveyor stop in case of metal detection or an application-specific rejection system. For easy and thorough cleaning the VARICON+ series has a hygienic design.
See the Process Inspection Equipment page on this company's website.
Types of Process Inspection Equipment