Food & Dry Ingredient Handling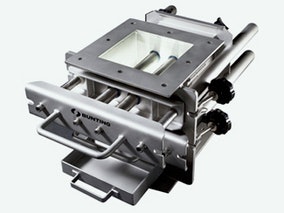 Bunting's HF Series drawer magnets are designed to provide powerful magnetic separation suitable for mechanical and gravity flow applications. Magnetic separators are equipped with high-power magnetic cartridges, configured with arrangements of two or more cartridge trays that are staggered to increase contact with the product stream. Material moves in a zig-zag pattern from one cartridge tray to the next, achieving thorough cleaning as a result of intense magnetic separation.
See the Food & Dry Ingredient Handling page on this company's website.
Types of Food & Dry Ingredient Handling
Features:
Automatic

CIP

Dry process