Facility Design & Engineering Services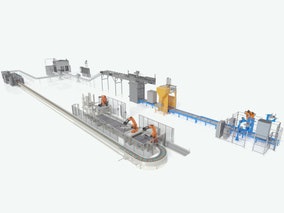 Maximizing space and decreasing production time is critical, which is why BW Integrated Systems is dedicated to designing and implementing packaging line optimization solutions that meet the unique space and manufacturing needs of its customers. Leading concepts in BW Integrated Systems' approach include the importance of line controls and designing with future proofing in mind. Its team consists of strong commercial, applications and controls experts who are focused on delivering systems solutions that meet and exceed client expectations. A division of Barry-Wehmiller, one of the world's largest packaging companies, BW Integrated Systems is both a machine manufacturer and system integrator, bringing a unique understanding of how to best feed machine centers and ensure proper spacing between equipment centers so that each machine can perform optimally.
See the Facility Design & Engineering Services page on this company's website.
Types of Facility Design & Engineering Services
Engineering Services
System Integrators