Package Forming Equipment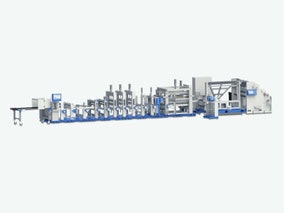 CMD's stand-up pouch making systems produce a variety of stand-up and gusseted pouches. Pouch making systems are designed for a compact footprint, smooth and quiet operation, with ROI and reliability in mind. CMD customers have reported 40% faster changeovers and consistently better than 90% uptime rates when compared to other models. The extended-length conveyor provides extra time for pack-off. Reduced maintenance touchpoints ensure maximum up-time when producing pouches.
See the Package Forming Equipment page on this company's website.
Types of Package Forming Equipment
Bag/Pouch Making Machines
Package Types:
Bag

Large Bag

Pouch

Stand-up Pouch