Food & Dry Ingredient Handling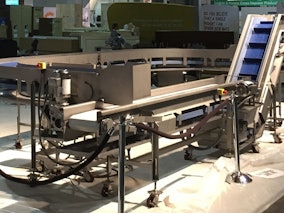 D&F Equipment supplies a wide range of conveyors for food processing applications, specializing in applications for the poultry, meat and prepared food segments. Product line includes wire belt conveyors, basket dolly systems, tray conveyors, chain box turning conveyors, metering conveyors, hopper incline conveyors and numerous other models.
See the Food & Dry Ingredient Handling page on this company's website.
Types of Food & Dry Ingredient Handling
Processing Conveyors/Conveyance