Facility Design & Engineering Services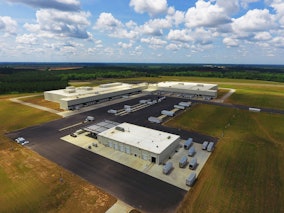 ESI Group specializes in the design and construction of facilities for food processing, distribution, foodservice, warehouses and related areas. ESI's design team is made up of architects and engineers who assist clients with a broad range of services ranging from site planning, environmental analysis, feasibility studies, budget estimation and planning to food safety and sanitation planning, master planning, architectural design and engineering, process engineering and piping, structural engineering, electrical engineering, mechanical/plumbing/HVAC and ventilation. ESI's construction team utilizes a three-phase project approach to create continuous flow for a client's project. The result is a streamlined schedule with a more cost-efficient process that can accelerate the delivery of quality facilities in a safer environment and at a lower cost.
See the Facility Design & Engineering Services page on this company's website.
Types of Facility Design & Engineering Services
Facility Design & Construction