Facility Design & Engineering Services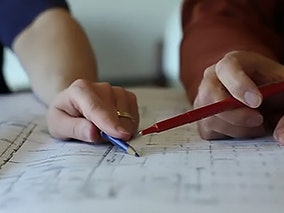 Insightful design is critical for the long-term success of any operation. To withstand the rigors of food plant sanitation, each component of a facility needs to be durable and easy to clean in an efficient and cost-effective manner. In fact, the entire operation must effectively and economically use natural energy resources such as gas, electric and water to reduce overall production costs and be environmentally sustainable. Food Plant Engineering's collaborative team incorporates the necessary facility elements into a cohesive design by using building information modeling (BIM) software, such as 3D Revit and AutoCAD. Each discipline—using knowledge gained from a long history of successful food plant projects—follows best industry practices to design a hygienic facility that will produce food safely and efficiently.
See the Facility Design & Engineering Services page on this company's website.
Types of Facility Design & Engineering Services
Engineering Services
Facility Design & Construction
Process Validation