Packaging Inspection Equipment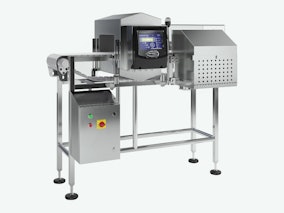 Fortress Packaging is an original equipment manufacturer specializing in metal detectors for processing and packaging lines. Package inspection systems include the Interceptor and Interceptor DF Metal Detectors for packaged meats and products, the Stealth Metal Detector for packaged products and prepared meals, as well as metal detectors in vector conveyor, pipeline, vent tube, in-foil and other configurations. Interceptor Metal Detectors improve stainless steel detection capabilities up to 100%, reducing waste and costly false rejects in challenging applications. Stealth machines also come in a Large Bag model, inspecting 50-100 lb bags of dry product.
See the Packaging Inspection Equipment page on this company's website.
Types of Packaging Inspection Equipment
Package Types:
Bag

Large Bag

Pouch

Sachet

Thermoformed Vacuum Pack

Tray