Food Processing Equipment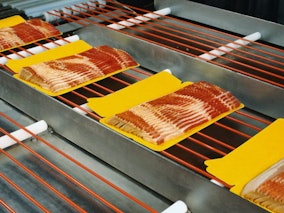 Foth is a supplier of custom machinery for the food processing industry. Recent food processing projects have included: designing and building custom equipment for bakery sheeting operations; designing a crust handling system at a pie processing plant; upgrading cooking and chilling machinery for a meat processing plant; developing a slicing and stacking system for a bacon producer and more.
See the Food Processing Equipment page on this company's website.
Types of Food Processing Equipment
Chillers, Freezers & Cooling Equipment
Grading & Sorting Equipment
Raw Material Preparation Equipment
Slicing, Dicing, Cutting & Shredding Equipment