Food Processing Equipment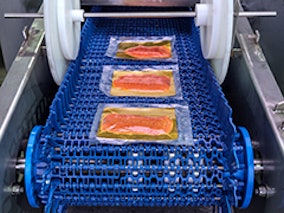 The Spiral Immersion System (SIS)™ is a patented food processing platform for chilling, freezing, pasteurizing, cooking and chemically treating food products. The SIS is designed to be faster and cheaper while taking up less space than air chiling, while producing a better quality and safer food product. Using conduction heat transfer (heat transfer by direct contact), the system is 25 times faster than convection heat transfer (heat transfer by air).
See the Food Processing Equipment page on this company's website.
Types of Food Processing Equipment
Chillers, Freezers & Cooling Equipment