Food Processing Equipment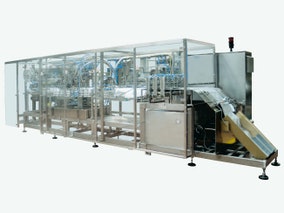 When food products need to be shelf stable even under the toughest environmental conditions, retort flexible packaging may be the answer. As a key component of its flexible packaging system approach, Fres-co supplies automatic retort machines that efficiently transform rollstock into formed pouches to be filled with precisely weighed contents and sealed.
See the Food Processing Equipment page on this company's website.
Types of Food Processing Equipment
Features:
Aseptic

Automatic

CIP

Dairy 3A