Packaging Inspection Equipment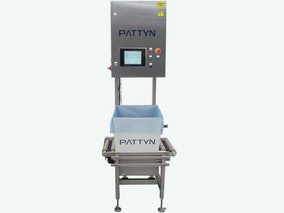 Pattyn North America's quality control equipment include machine vision systems for processing applications and the CW-11 check weigher, which weighs boxes to check if the weight is situated between the set limits. Available with a reject conveyor, the check weigher uses a roll conveyor instead of a belt so that the box will be rejected in the same position. Standard check weigher handles up to 12 c/min, while a continuous check weigher handles higher speeds above 12c/min.
See the Packaging Inspection Equipment page on this company's website.
Types of Packaging Inspection Equipment
Checkweighers
Vision Inspection Systems