Process Inspection Equipment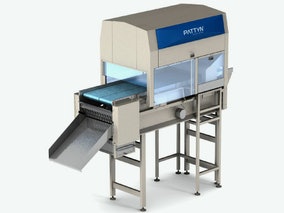 The ArgoCheck from Pattyn Bakery Division is a quality control system that performs quality inspections for bakery and puff-pastry products. Easy to use and highly flexible, the machine checks all types of product and sorts the bad products among the good ones. System uses industrial vision in order to ensure that the packed products correspond to set specifications and rejects contaminated or non-compliant products. It performs various dimensional checks (i.e., length, width, height) but also aspect controls (scoring, baking level and more.) System offers flexibility, three levels of rejection, reliability and consistency thanks to the 3D scanning technology. Includes a metal detection and downgraded operation options.
See the Process Inspection Equipment page on this company's website.
Types of Process Inspection Equipment
Features:
Automatic

Manual

Semi-automatic