Rigid container closing equipment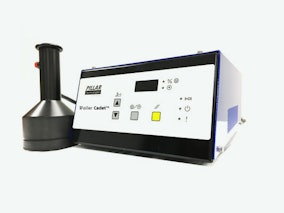 Pillar Technologies delivers customers quality induction sealers for a variety of applications including automotive; health and beauty; pharmaceuticals and nutraceuticals; and many other cap sealing needs. Pillar's line of handheld induction sealers and standard sealers iFoiler™ delivers customers memory functions, so specific applications can be saved to the sealer's memory. It also reduces energy consumption and overall footprint and weight compared to similar induction sealing machines.
See the Rigid container closing equipment page on this company's website.
Types of Rigid container closing equipment
Package Types:
Bottle or Jar