Food & Beverage Processing Equipment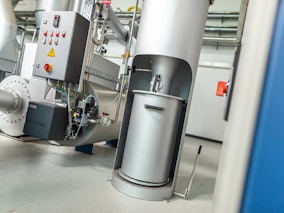 Probat specializes in coffee processing equipment with drum, tangential and centrifugal roasters as well as industrial coffee grinding equipment. Featured coffee roasters include the PROBATONE 60, which uses specially developed shovel mechanisms to move the beans inside the drum. A surface burner heats up the roasting air before it is sucked through the back wall of the drum as well as guided around it, roasting the beans not only via convective but also conductive heat transfer. Numerous other models are available for industrial coffee roasting and grinding applications.
See the Food & Beverage Processing Equipment page on this company's website.
Types of Food & Beverage Processing Equipment
Food & Beverage Accessories & Components
Ovens, Dryers & Fryers
Raw Material Preparation Equipment