Pallet Conveying, Dispensers & Slip Sheets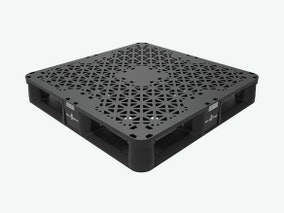 Rehrig Pacific offers top frame, half pallets, delivery pallets, standard duty pallets, divider boards and dairy pallets in a range of sizes. Rehrig Pacific engineers pallets with strength ratings designed to exceed competing products by working with plastics experts and chemists to master proprietary compositions that are both food-safe and fire-retardant. Rehrig Pacific can even custom-source the recycled material it builds pallets out of, allowing customers to have their own closed-loop sustainable systems – such as pallets made out of PET plastic for bottling company customers.
See the Pallet Conveying, Dispensers & Slip Sheets page on this company's website.
Types of Pallet Conveying, Dispensers & Slip Sheets