Controls, Software & Components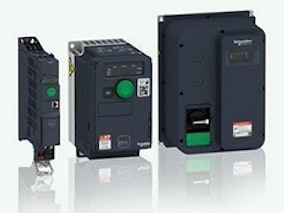 Schneider Electric specializes in the digital transformation of energy management and automation. Schneider's catalog includes motion controllers, drives, motors, and robotics, featuring the Altivar Machine ATV340, an innovative variable speed drive for smart machines in high-performance material handling solutions. Other industrial controls and automation products include limit switches; measurement and instrumentation devices; PLC, PAC and dedicated controllers; power supplies and transformers; enclosures; HMI terminals and industrial PCs; process control and safety devices; soft starters and more.
See the Controls, Software & Components page on this company's website.
Types of Controls, Software & Components
Controllers & I/O
Drives & Motion Controls
Instrumentation, Sensors & Actuators
Machine & Electrical Components
Motors, Encoders & Gearboxes
Network Components
Operator Interfaces/HMI
Process Management
Safety Components