Pre-made Bag Loading & Sealing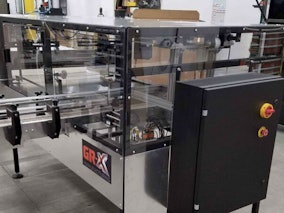 Built to provide years of dependable operation, the semi-automatic bagger is a cost effective and efficient method for bagging empty plastic bottles. Convenient and economical, the bagging system encloses single layers of bottle rows into easily handled, sanitary sealed plastic bags. Ska Fab offers the semi-automatic bagger in rear load and side load configurations.
See the Pre-made Bag Loading & Sealing page on this company's website.
Types of Pre-made Bag Loading & Sealing
Bag Loading, Filling & Sealing
Package Types:
Bag