Feeding & Inserting Equipment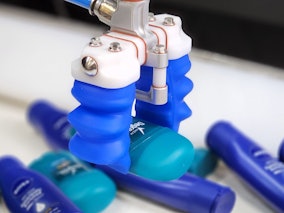 Soft Robotics' mGripAI™ is an easy-to-integrate automation solution combining 3D vision, soft grasping, and artificial intelligence (AI) software that together solve the largest food and consumer goods production challenges facing the world today. This unprecedented combination of robotic "hands," "eyes" and "brains" enables the high-speed automation of bulk picking processes (e.g. bin picking).
See the Feeding & Inserting Equipment page on this company's website.
Types of Feeding & Inserting Equipment