Food & Beverage Processing Equipment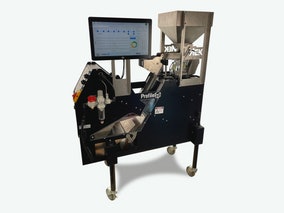 The Profile 3D can measure the length, width, thickness, and diameter of each part of food ingredient (i.e., grains, seeds, corn) with micrometer precision. System uses data provided by cameras and laser lighting to generate in real-time, three-dimensional model of each analyzed part. The recorded data can be tracked in real-time to define the criterion of seed selection, view on the equipment monitor, or export the analytical data for an even more accurate analysis.
See the Food & Beverage Processing Equipment page on this company's website.
Types of Food & Beverage Processing Equipment
Grading & Sorting Equipment
Features:
Dry process

Hygienic (low-moisture)