Facility Design & Engineering Services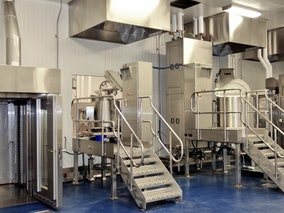 The primary focus of the WEBBER/SMITH Group® of branded companies is to provide engineering and building design services to industrial-scale food and beverage manufacturing and distribution and related industries. Industries that the firm services include prepared foods, produce, dairy, meat, poultry, eggs, seafood, confectionery, bakery, snack foods, pet food, juice/beverage, and ingredients manufacturing industries, as well as the wholesale grocery, food service, convenience store, specialty food, and public cold storage distribution industries. The group's specific engineering expertise includes USDA, FDA/FSMA, HACCP/HARPC, SQF, BRC and cGMP food-safe facility design. Related industrial markets served include pharmaceutical, agricultural, and general industrial manufacturing and distribution.
See the Facility Design & Engineering Services page on this company's website.
Types of Facility Design & Engineering Services
Engineering Services
Facility Design & Construction